Sclavia Wine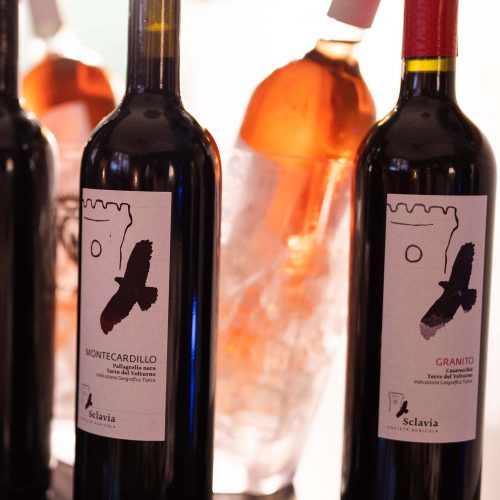 Exclusive Italian Wine available only at Prego
Prego is proud to be the only bar outside of Italy to serve the exclusive SCLAVIA wine. SCLAVIA is our established family-run vineyard that can be found nestled in the stunning countryside surrounding the Amalfi Coast.
Sclavia. Liberi come falchi, solidi come torri.
SCLAVIA wine is also available to purchase – please contact us at Prego directly. By telephone 029 2132 1231 or email relax@pregocardiff.co.uk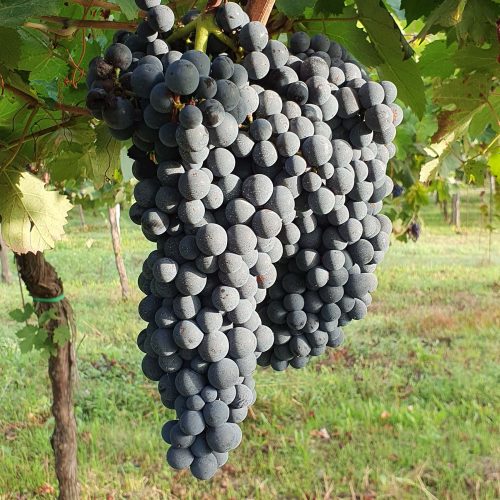 The grapes
The grapes that we produce at our vineyard include Casavecchia, Pallagrello Nero, Pallagrello Bianco, Falanghina and Fiano.
Casavecchia is an extremely rare red grape variety and is recognisable by a large and long bunch.  It has a millenary origins and it is similar to the grape of Trebulanum wine drunk by Roman legions.  Little is know about its origin, however,  according to legend, a terrible epidemic destroyed nearly all of the vines in the area.  The Casavecchia vine was rediscovered, according to farming legend, among some ancient ruins in Pontelatone and named "Casavecchia" (meaning "oldhouse").
Pallagrello is a rare grape variety available both in red and in white, recognisable by small and compact bunch.  With a regal history and an unmistakable flavor, it is named after the shape of its grapes which are similar to tiny spheres.  It lived its moment of splendor in the early nineteenth century, when king Ferdinand the 4th of Borbone planted it in his "Vigna del Ventaglio" (fan-shape vineyard) becoming famous as "King's Wine".